The seafood at MANPA is directly purchased from the local Zatsugasaki Port and Wakaura Port.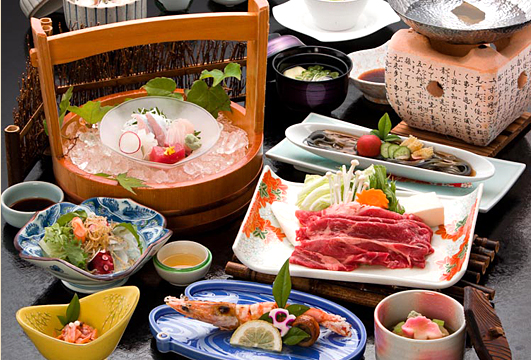 That is why we hear our guests say "The sliced fish was fresh and delicious."
Our Chef, Hideto Matsuki and his cooks offer you quality food you have never experienced before, so that they can hear you say the same.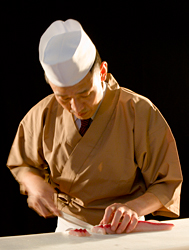 Our proudable Kaiseki Ryori (Traditional Japanese cuisine) has improved and is now even more delicious!
Our dishes made of selected ingredients, such as stone-grilled Japanese beef, freshly prepared abalones, shark fin dumplings with gravy sauce, sea urchin & salmon roe cocktail in a glass.


Enjoy the beautiful sea view together with our delicious food.